Whirlpool WGT4027HW Stacked Laundry Center
 with 9 Wash Cycles User Guide
DETAILED PLANNING DIMENSIONS
WARNING: To reduce the risk of fire, electric shock, or injury to persons, read the IMPORTANT SAFETY INSTRUCTIONS and INSTALLATION INSTRUCTIONS, located in your appliance's Owner's Manual, before installing and operating this appliance.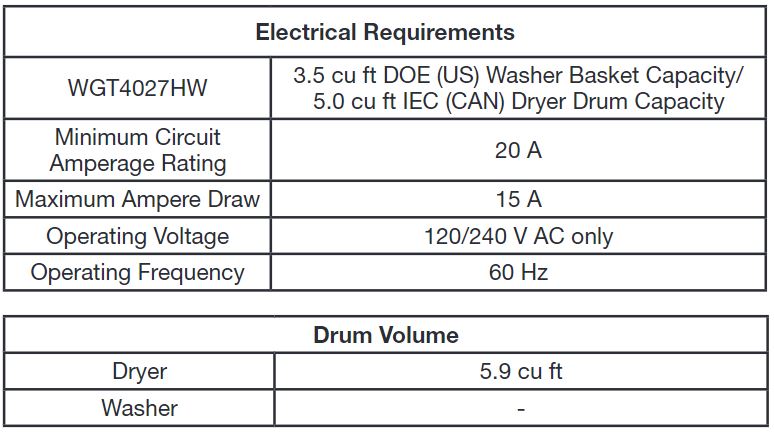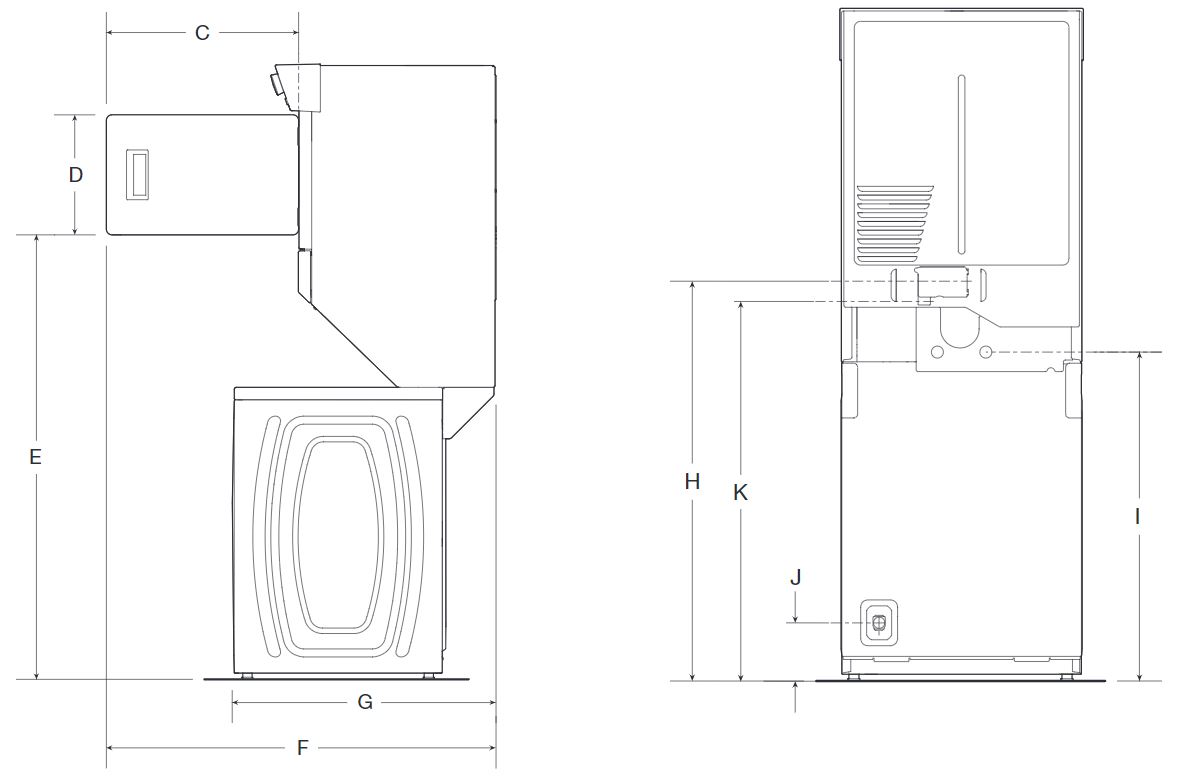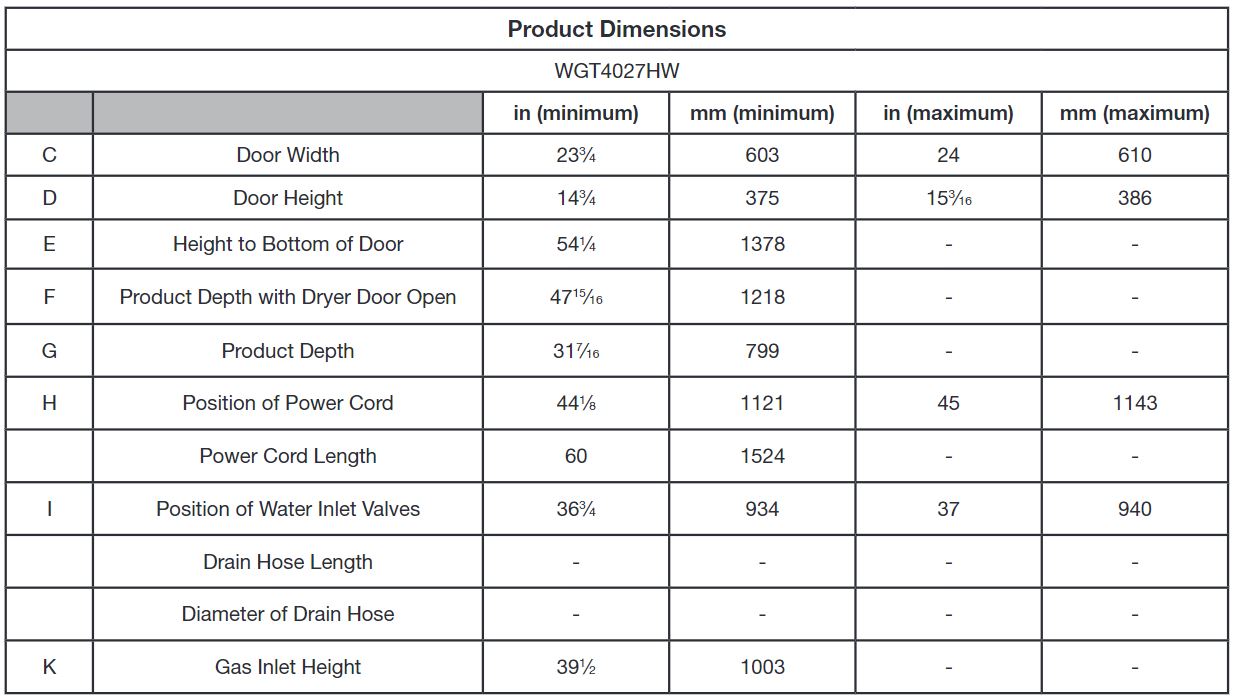 Recessed area or closet installation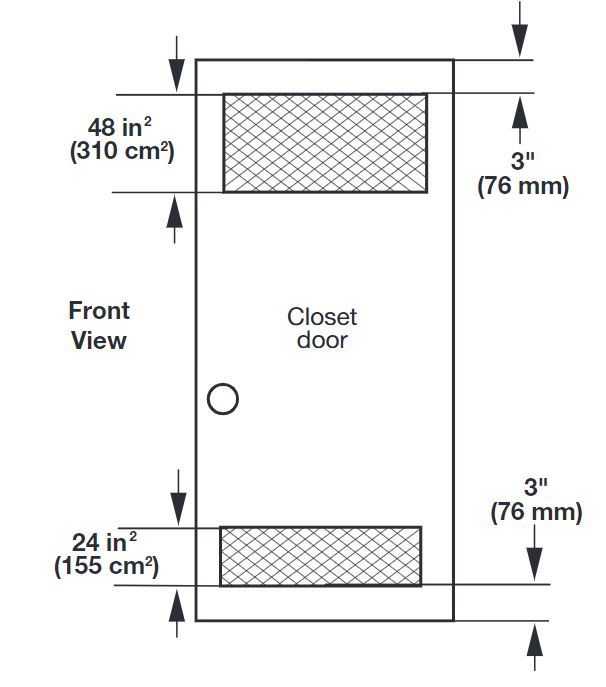 All dimensions show recommended spacing allowed, except for closet door ventilation openings which are minimum required. This washer has been tested for installation with spacing of 0″ (0 mm) clearance on the sides. Consider allowing more space for ease of installation and servicing, and spacing for companion appliances and clearances for walls, doors, and floor moldings. Add spacing of 1″ (25 mm) on all sides of washer to reduce noise transfer. Rear clearance minimum of 5″ (125 mm). If a closet door or louvered door is installed, top and bottom air openings in door are required.
*For additional details (or information) specific to your model, refer to your Quick Start Guide.
®/TM ©2021 Whirlpool. All rights reserved. Used under license in Canada.
[xyz-ips snippet="download-snippet"]