HARMAN Infinity ClubZ 250 Bluetooth Speaker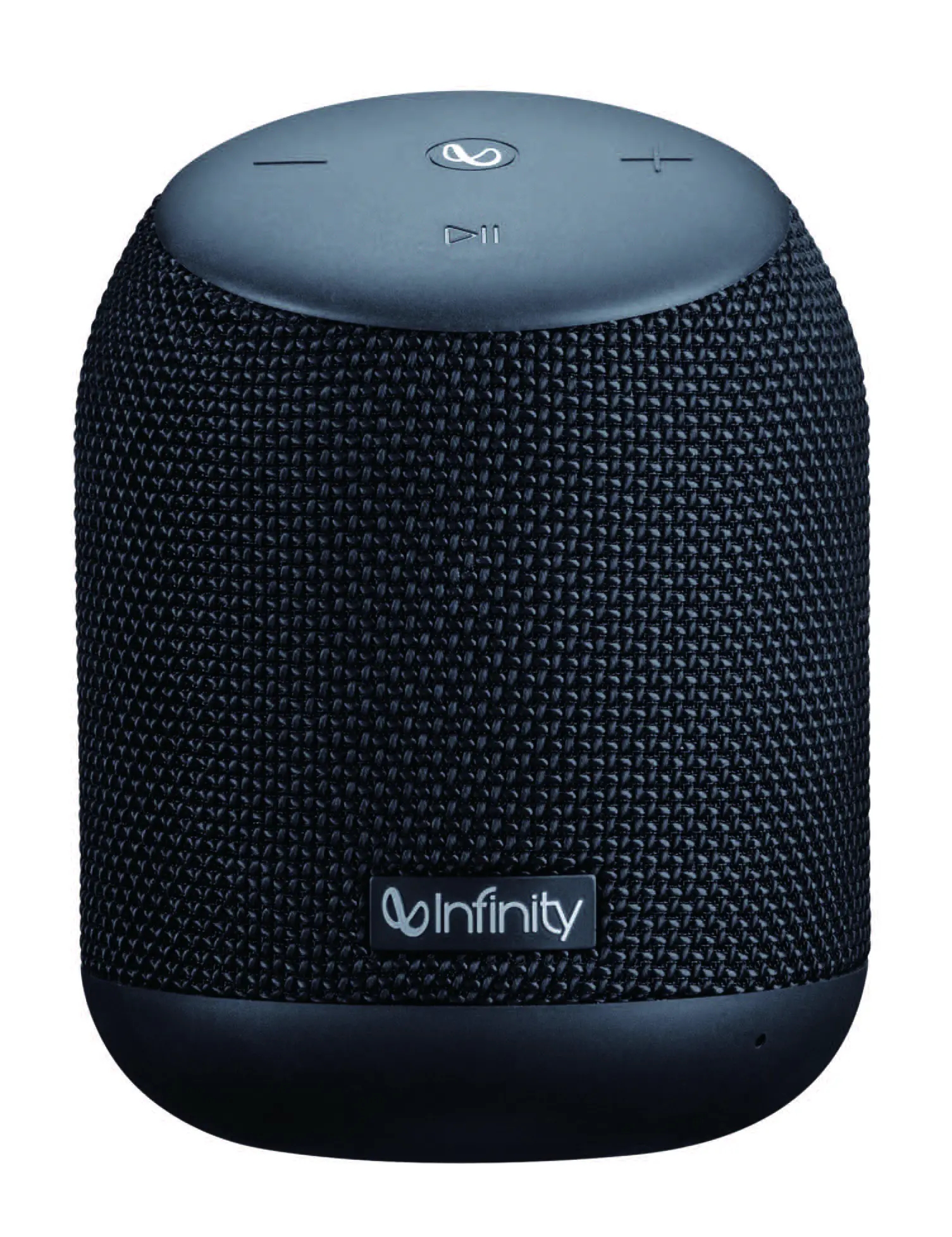 What's in the box
Connections

Power on / Power off
Turn on the Bluetooth speaker
Turn off the Bluetooth speaker
EQ switching
This speaker comes with dual EQ to enter into various personal preference, to swtich EQ, short press "+" and "-" buttons to switch.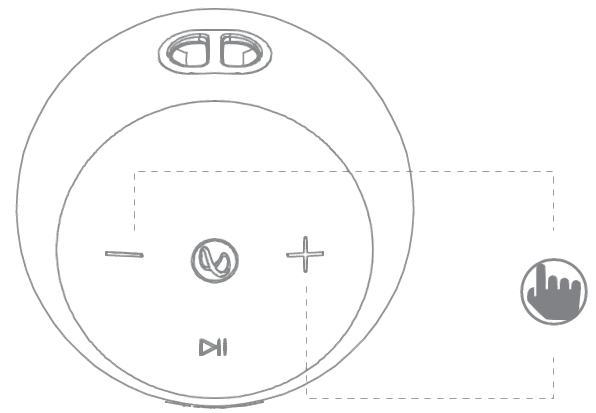 Bluetooth connection
The speaker will automatically enter into pairing mode when power on and wait for the device to connect.
Connect to bluetooth device
When turn on, the speaker will automatically connect to the last connected device if available. If not, short press the " " button to re-enter the pairing.
Clean up the pairing information by long press the " " and " " buttons in the same time.
Music
Phone call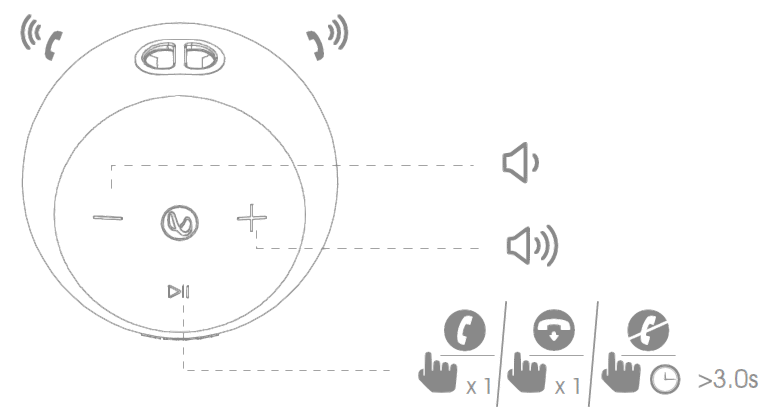 Voice assistant
Bluetooth mode, double press the " " button on the speaker to activate Siri or Google Now on your phone. Please make sure the Siri or Google Now is enabled on your phone.

True wireless stereo pairing
Long press the button to enter into the true wireless stereo pairing mode as a master speaker. If one of them fails, clean up the pairing information.
Enable Bluetooth on your device and connect to "Infinity CLUBZ 250", stereo sound will play from both speakers.
LED Behavior
Specifications
Bluetooth version: 4.2
Support: A2DP V1.2; GAVDP V1.3; AVRCP V1.6; HFP V1.7
Transducer: 2 x 45mm
Output power: 7.5W *2
Frequency response:75Hz – 20KHz
Signal-to-noise ratio: >70dB
Battery type: Lithium-ion polymer (3.7V, 2500mAh)
Battery charge time: 4 hour @ 5V 1A
Music playing time: up to 10 hours(50% volume level)
Bluetooth transmitter power: -6 ~ 4dBm
Bluetooth transmitter frequency range: 2.402 — 2.480GHz
Bluetooth transmitter modulation: GFSK, 1/4-DQPSK, 8DPSK
Dimensions: Φ88*116(mm)
Weight: 421g
Warning
CLUBZ 250 is IPX7 waterproof.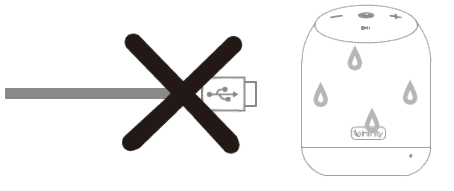 IMPORTANT: To ensure that the CLUBZ 250 is waterproof, please remove all cable connections and tightly close the cap; exposing the CLUBZ 250 to liquids without doing so may result in permanent damage to the speaker. And do not expose CLUBZ 250 to water while charging, as doing so may result in permanent damage to the speaker or power immersed in water up to 1m for up to 30 minutes.
INFORMATION ON DISPOSAL FOR USERS OF WASTE ELECTRICAL &ELECTRONIC EQUIPMENT (PRIVATE HOUSHOLD)This symbol on the products and/or accompanying documents means that used electrical and electronic products should not be mixed with general household waste. For proper treatment, recovery and recycling, please take these products to designated collection points, where they will be accepted on a free of charge basis. Alternatively, in some countries you may be able to return your products to your local retailer upon the purchase of an equivalent new product. Disposing of this product correctly will help to save valuable resources and the environment which could otherwise arise from inappropriate waste handling. Please contact your local authority for further details of your nearest designated collection point. Penalties may be applicable for incorrect disposal of this waste, in accordance with national legislation.
INFORMATION ON DISPOSAL IN OTHER COUNTRIES OUTSIDE THE EUROPEAN UNIONThis symbol is only valid in the European Union. If you wish to discard this product, please contact your local authorities or dealer and ask for the correct method of disposal.
SET UP INFORMATION & PRODUCT REGISTRATION
Congratulations with the purchase of your new Product. We have done our utmost to make your experience the best one possible. If you have any questions when setting up your Product and would like some helpful hints, we recommend that you visit the relevant country specific support website for your Product. There you will also find relevant contact information. If you cannot find the information you are looking for, please contact the vendor that sold the Product to you or contact the relevant HARMAN customer support center by electronic mail or phone.We recommend that you register your Product via the relevant country specific website for your Product. Your registration will allow us to inform you about updates for certain products, possible new offers and new Products and/or applications. Registering is easy; just follow the instructions on the relevant country specific website for your Product.NOTE: IF YOU PURCHASED PRODUCTS IN INDIA, PLEASE VISIT WWW.HARMANWARRANTY.IN TO REGISTER FOR WARRANTY
HOW TO OBTAIN WARRANTY SERVICE
For a seamless experience please register your product at www.HarmanWarranty.in.(if you purchased products in India) Information on service centers can be found on the registration page. Contact the dealer who sold you this Product, or contact HARMAN customer support using the contact information on the request warranty service. To validate your right to this Limited Warranty, you must provide the original sales invoice or other proof of ownership and date of purchase. Do not return your Product without prior authorization from the corresponding dealer or HARMAN. Warranty repair of the HARMAN Product must be carried out by Harman authorized service center. Unauthorized warranty repair will void the warranty and is performed at your sole risk.

References
[xyz-ips snippet="download-snippet"]