NetworksTRB145Quick Start Guide v2.4

Wiki knowledge basehttps://wiki.teltonika-networks.com/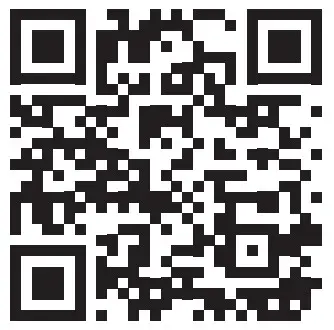 https://wiki.teltonika-networks.com/
| | |
| --- | --- |
| FRONT VIEW | BACK VIEW |
DB9 CONNECTOR PINOUT

Driver negative signal (D-).
Receiver negative signal (R-).
Ground (GND).
Driver positive (D+).
Receiver positive signal (R+).
Power input 9-30 VDC (Vin).
POWER SOCKET PINOUT

HARDWARE INSTALLATION

Unscrew two back panel hex bolts.
Remove the back panel.
Insert your SIM card into the SIM socket.
Attach the panel and tighten the hex bolts.
Attach the mobile antenna (max torque 0.4 N•m / 3.5 IV. in) and connect the USB cable.
DEVICE CONFIGURATION
Power on the device and connect the USB cable to your computer.
Allow the gateway to boot up. This might take up to 30 seconds.
Your computer's OS should detect the USB device and install the driver
To enter the gateway's Web interface (WebUI), type http://192.168.2.1 into the URL field of your Internet browser.
Use login information shown in image A when prompted for authentication.
After logging in pay attention to the Signal Strength indication displayed in the Mobile widget (image B). To maximize the cellular performance try adjusting the antennas or changing the location of your device to achieve the best signal conditions.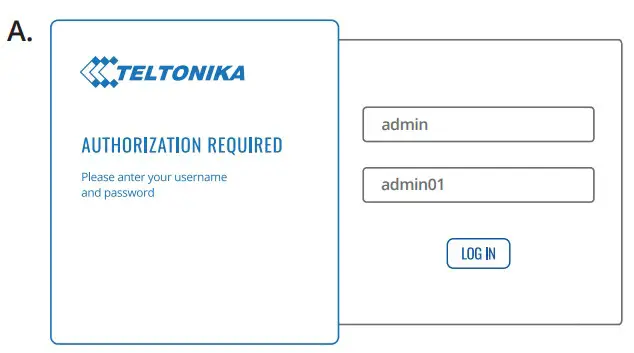 B
| | |
| --- | --- |
| MOBILE | -65 dBm |
| Data connection | Connected |
| State | Registered (homed OPERATOR; 4G (LTE) |
| SIM card slot In use | Ready |
| Bytes received/sent |  348.7 KB / 223.5 KB |
TECHNICAL INFORMATION
Radio specifications

RF technologies
2G, 3G, 4G
Max RF power
33 , 24 , 23

Bundled accessories specifications*

Power adapter
Input: , Output: 9VDC, 0.5A, 4-pin plug
Mobile antenna
698-960/1710-2690 MHz, 50 0, VSWR<2, gain** 2 dBi, omnidirectional, SMA male connector
*Order code dependent.**Higher gain antenna can be connected to compensate for cable attenuation when a cable is used. The user is responsible for compliance with the legal regulations.
SAFETY INFORMATION
TRB145 gateway must be used in compliance with any and all applicable national and international laws and with any special restrictions regulating the utilization of the communication module in prescribed applications and environments.Hereby, TELTONIKA declares that this TRB145 is in compliance with the essential requirements and other relevant provisions of Directive RED.The full text of the EU declaration of conformity is available at the following internet address: https://wiki.teltonika-networks.com/view/TRB145_CE/REDInstruction Manual: Connect the power adapter to turn on the device. Open 192.168.2.1 in your web browser to configure it. More information onhttps://wiki.teltonika-networks.com/
For more information visit www.teltonika-networks.com

This sign means that all used electronic and electric equipment should not be mixed with general household waste.

This sign means that the product meets the requirements of the applicable EU directives.www.teltonika-networks.com©2020 Teltonika
References
[xyz-ips snippet="download-snippet"]