TSW110Quick Start Guide v1.1
Wiki knowledge base
https://wiki.teltonika-networks.com/
FRONT VIEW

BACK VIEW

POWER SOCKET PINOUT

RJ45 LED MEANING

TECHNICAL INFORMATION
Technical specifications
Input voltage range
9 – 30 VDC
Max power consumption
<1.8 W
Bundled accessories specifications*
Power adapter
Input 0.4 A @100-240 VAC, Output 9 VDC, 1 A, 4 pin plug
* Order code dependent.
HARDWARE INSTALLATION
Connect your main internet router/modem to TSW110 LAN port number 1.
Connect end devices (ex. Industrial PC, printers, IP phones, laptops) to TSW110 2 to 5 port.
Connect 4 pin power plug to TSW110 to power up switch.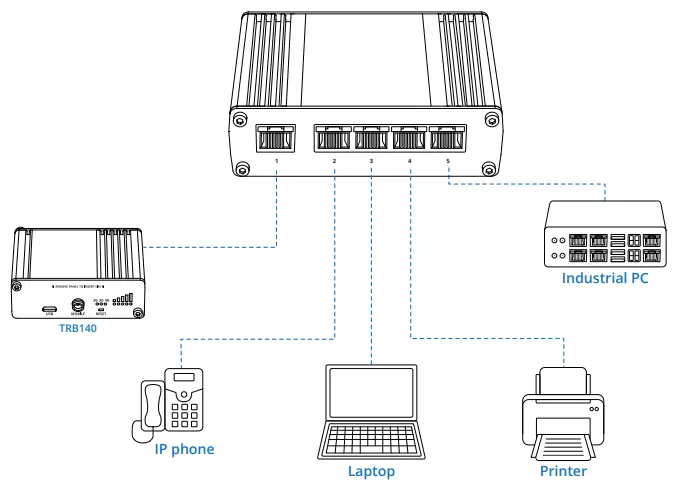 SAFETY INFORMATION
TSW110 switch must be used in compliance with any and all applicable national and international laws and with any special restrictions regulating the utilization of the communication module in prescribed applications and environments.
Hereby, TELTONIKA NETWORKS declares that this TSW110 is in compliance with the essential requirements and other relevant provisions of Directive 2014/30/EU and 2014/35/EU.
The full text of the EU declaration of conformity is available at the following Internet address: https://wiki.teltonika-networks.com/view/TSW110_CE

This sign means that all used electronic and electric equipment should not be mixed with general household waste.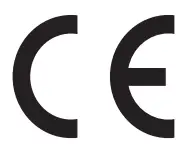 This sign means that the product meets the requirements of the applicable EU directives.www.teltonika-networks.com
©2020 Teltonika Networks
References
[xyz-ips snippet="download-snippet"]